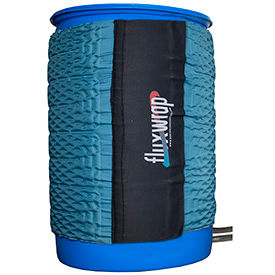 See all 6 items in product family
Industrial Cooling Blankets Provide Cooling for a Variety of Products in Buckets, Drums, IBC Totes, Tanks and more.

Industrial Cooling Blankets can chill industrial products, food, beer kegs, chemicals, coatings, fermentation systems, manufacturing materials even when a heat exchanger is not present. Flux wrap is a versatile fluid temperature control solution that allows chilling to be applied to vessels and situations that were previously not able to be chilled. Tank capacities are 5, 15, 30, 55, 275 gallons and 1/2 keg. Recommended Cooling Fluids are water, propylene glycol/water mix, or ethylene glycol/water mix.


Click for more