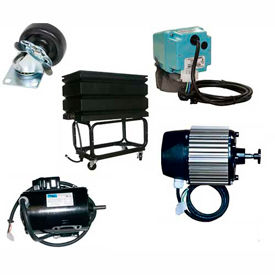 See all 61 items in product family
Portacool Evaporative Cooler Accessories and Replacement Parts Support Temperature Control for Applications Including Industrial, Commercial, Maintenance, and more.

Portacool evaporative cooler accessories and replacement parts are made of high quality materials for long lasting durability. Accessories and parts are designed to replace old and damaged evaporative cooler equipment. Pumps drain water from internal reservoir and disperse it to media filter for cooler air environments. Hard water treatment prevents scale/hard water build up and reduces equipment corrosion for increased cooling and extended media life. Adjustable louvers direct air flow allowing optimal air circulation. Casters provide ergonomic unit mobility and maneuverability. Additional accessories and parts available. Dimensions vary per model.


Click for more