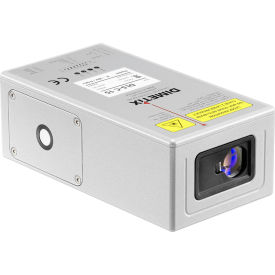 See all 9 items in product family
Dimetix Laser Distance Sensor Accurately Measures Absolute Distances Without Contact In Heavy Industrial And Outdoor Applications.

Dimetix Laser Distance Sensors features a solid metal case for long lasting durability. Laser distance sensor measures absolute long range distances with 1, 1.5 or 3 millimeter accuracy (depending on model). Visible red Class II laser for safe use. Additional features include digital/analog/serial outputs, onboard data processing, and configurable operational and output formats for precise measuring. Ranges are 0.05 to 30 M, 0.05 to 150 M and 0.05 to 500 M. Analog output type and additional specifications vary by model.


Click for more