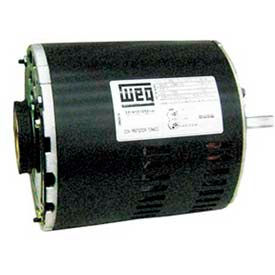 See all 12 items in product family
WEG Evaporative Cooler Motors Are Designed For Agricultural Fan Applications.

WEG Evaporative Cooler Motors are constructed with a carbon steel shaft and other high quality materials for long lasting durability. Mounted within airstream for proper cooling. Totally enclosed design ensures long life in poultry house and barn exhaust fan applications. Available in a variety of horsepower's from 0.33 to 1-1/3. Voltages are 115 and 240. RPM's are 1,800 and 1,800/1,200. Color is Black. Quantity is 1.


Click for more