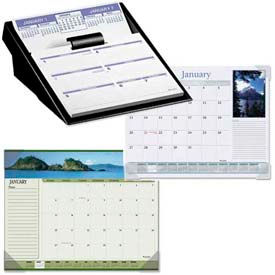 See all 52 items in product family
Desk Calendars Provide At-A-Glance Views Of Important Dates, Appointments, Meetings And Events.

Desk Calendars are constructed with quality paper and other high quality materials for long lasting durability. Available in a variety of types to match office timekeeping requirements and track events, meetings and appointments. Various styles are available to suit specific job or timekeeping requirements. Date format types are Daily, Monthly and Weekly. Available in a variety of colors and designs. Dimensions and quantities vary per style.


Click for more