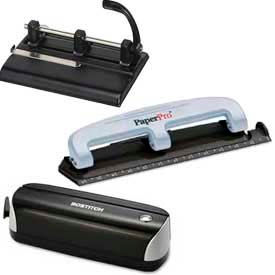 See all 53 items in product family
Manual Hole Punchers Are Used For Cutting Applications In Schools, Offices Or For Residential Uses.

Hole Punchers are constructed with high quality materials for long lasting durability. Provides hole punches from 1 to 7 holes. Variety of styles available from compact size or heavy duty functionality.
Click for more