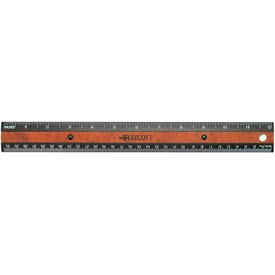 See all 34 items in product family
Rulers And Yardsticks Are Used For Personal, School Or Professional Use And Applications.

Rulers And Yardsticks are made of durable materials for long lasting use and dependability. Top name brands listed include C.S. Unitec, Chartpak, CLI, Fiskars, Helix, Koh-I-Noor, OIC, Sparco, Staedtler, Universal and Westcott to provide a wide variety of types and length measuring tools to meet particular need or application. Types include Standard, Double Beveled Edge, Conversion, Folding, Professional, See-Through, Data Highlight, English/Metric, Soft Touch, Non-Sparking, Magnifying, Engineering Triangular Scale and more. Available in wide range of 6 to 39-7/8 inch lengths. Colors vary per model.


Click for more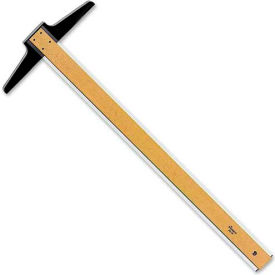 See all 2 items in product family
Triangles & T-Squares Provide Precise Measruing For Drawing, Cutting And More.

Triangles & T-Squares are made of acrylic, wood, metal and aluminum for better accuracy and long lasting durability. Available styles include 45-90 degree Triangle, Triangular Scale, Wood T-Square and Aluminum T-Squares. Lengths are 6", 8" 10", 24" and 36". Available colors are Clear, Clear/Natural/Black, Silver Metal and Aluminum. Rulers have Imperial (1/16" beyond an inch) and metric (mm) graduations for easy measuring.


Click for more