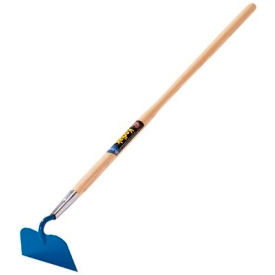 See all 9 items in product family
Hoes Are Used For Gardening, Farming, Masonry Work And More.

Hoes are available in a variety of sizes and shapes to suit a wide range of drawing, scraping, mixing or other outdoor maintenance jobs. Choose from wood or fiberglass handle material to fit job needs. Some hoes are non-sparking for safe use in hazardous work areas. Types are Beet/Nursery Hoe, Cotton Hoe, Field/Garden Hoe, Garden Hoe, Meadow/Blackland Hoe, Mixing Hoe, Mortar, Planter Hoe, Scuffle Weeding Hoe and Yard Prep Rake. Handle lengths range from 48 to 72 inches.


Click for more