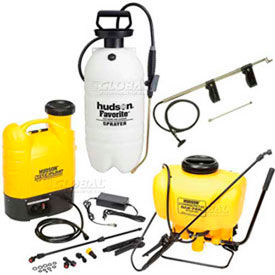 See all 23 items in product family
Sprayers Conveniently Carry Liquids For Spraying In Gardens, Assembly Lines, Workshops And More.

Sprayers are available in a variety of sizes, styles and materials to suit any function or capacity. Sprayers may be used for a variety of cleaning or gardening applications. Sprayer accessories like maintenance kits, shutoff assemblies and conversion kits are sold separately. Choose from several trusted brand names.


Click for more