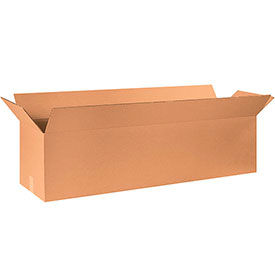 See all 53 items in product family
Long Boxes 22 - 48" Protect Long and Narrow Items in Shipping and Storage.

Long Boxes have wide openings along the length to make them easy to pack. Boxes are manufactured from 200#/ECT-32 kraft corrugated for strength and durability. Ships and stores flat to save money and space. Lengths range from 22" to 48". Widths and heights range from 4" -16". Cartons are sold in bundle quantities of 10, 15, 20, and 25.


Click for more