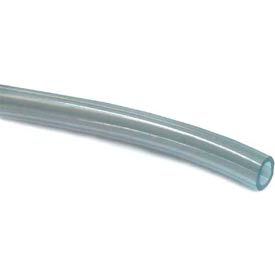 See all 30 items in product family
Clear Vinyl Tubing Is Used For full-Flow Viewing Applications.

Clear Vinyl Tubing resists acids with fair to excellent resistance to alkalis, and most solvents, except ketones, esters, and some aromatic hydrocarbons. Not for transfer of anhydrous ammonia. Operating temperature range is -20°- 150°. Length ranges from 40' to 500'. Diameters vary. Styles are Boxed, Reel or Coil.


Click for more