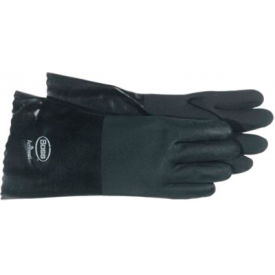 See all 12 items in product family
PVC Gloves Provide Chemical Resistance As Well As Personal Hand Protection For Harsh Work Environments.

PVC gloves are available in single or double dipped finish. Finish offers resistance to chemicals, oil, petrol, grease, acids, bases, solvents and other solutions. Protects hands from abrasions. PVC gloves are great for use in fishing, metal works, agriculture and other applications. Different sizes, cuff styles, and colors are available.


Click for more