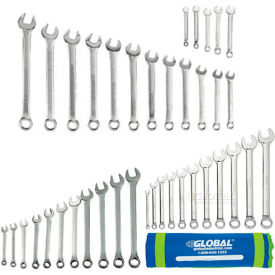 See all 21 items in product family
Combination Wrench Sets Are Designed For Various Industrial, Mechanical And Automotive Applications.

Combination Wrench Sets come in an assortment of lengths, head sizes and wrench quantities. Combination wrench sets range from 4 pieces up to 31 pieces in various size assortments. Choose from Fractional or Metric measuring systems. Some wrench sets are non-sparking for safe use in hazardous work areas. Combination Wrench Sets are offered from several trusted brand names.


Click for more