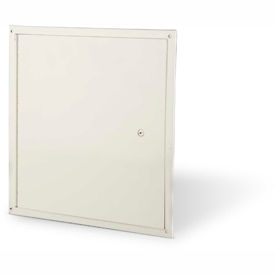 Surface Mounted Access Doors
Surface Mounted Access Doors Allow Convenient Component System Access For New Installation Or Remodeling Applications.

These access doors do not require framing, providing a convenient solution for multiple wall and ceiling applications. The doors are available in aluminum or steel construction making them both strong and durable for lasting reliability. The piano hinge grants you full panel access and allows high visibility for easy maintenance and repairs. Includes mounting corner holes for easy installation. Features rounded corners for user safety. Dimensions vary per model.