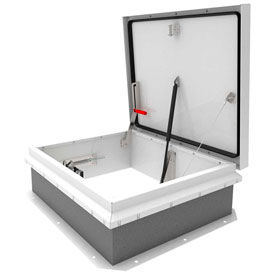 Babcock Davis Smoke Vents
Babcock Davis Smoke Vents Accommodate Exhaust Ventilation for Applications Including Commercial, Industrial, Electrical, and more.

Babcock Davis smoke vents are made of aluminum or steel for strength and durability. Units ensure vent efficiency for factory, storage, and warehouse occupancies. Large, effective vent area. Colors are Mill and White. Dimensions are 36"L x 30"W.