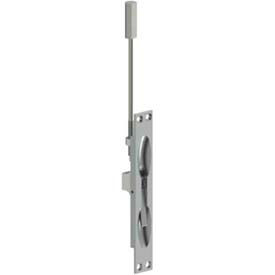 Miscellaneous Door Hardware
Miscellaneous Door Hardware Selection Provides a Variety of Tools and Accessories to Repair or Enhance Residential or Commercial Door Applications.

This door hardware is reliably constructed of aluminum, brass, steel and other heavy metals for long lasting durability and reliable performance. Available types are Hinge Reinforcement, Interlocking/Overhead Drip Guard, Aluminum Fascia, Aluminum Door Flush Bolt, Automatic Flush Bolt, Bi-Fold Door Hardware, Bottom Track, Coat Hook, Coordinator, Door Silencer, Dust Proof Strike, Flush Bolt, Handrail Bracket, Hinge Reinforcement, Sliding Door Hardware, Surface Bolt and more. Variety of finishes available to match decor. Sizes vary per model. Meet ANSI standards.