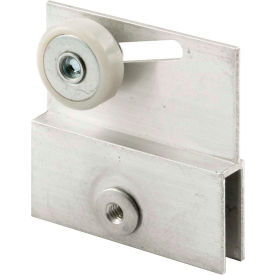 Tub & Shower Hardware
Tub & Shower Hardware Building Supplies are used for Commercial, Industrial, and Residential Bathroom Construction Projects.

Tub & Shower Hardware is made of premium materials including aluminum, steel, vinyl, rubber, polyurethane, acrylic and diecast to ensure long lasting durability. Available types include Tub enclosure round roller - with or w/o bracket, shower door handle - male/female, shower door towel bar bracket, shower door flat bottom seal, shower door corner, frameless shower door top bracket and roller shower door bottom guide assembly and more. Color finishes include Silver, Chrome, Brass, Brown, White, Clear, Gold, Black, and Tan. Sold in package quantities of 1, 2 or 4.