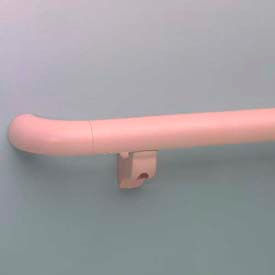 BR-1200 Round Handrails
BR-1200 Round Handrails Match A Variety Of Protection Levels And Environments While Complementing Decor.

BR-1200 Round Handrails are made of vinyl with a continuous aluminum retainer for strength and long lasting durability. Provides power grip with 1.5 inch diameter rail. Offers function, durability and affordability. Closed cell construction allows simple installation and easier cleaning. Available in assorted colors. Size is 12 ft. L x 1-1/2 in. D.. Height is 3-9/16. Package quantity is 1.