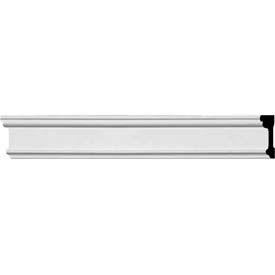 Ekena Pierced Panel Moulding
Ekena Pierced Panel Mouldings Are Carefully Designed For A Tight, Clean Fit.

Ekena Pierced Panel Mouldings have a polyurethane construction for long lasting durability and strength. Material has a similar density to pine for a sturdy, attractive look. Lightweight for quick and easy installation. Available in a wide variety of styles. Choose from Pierced Moulding, Backplate and Pierced Moulding With Backplate models for increased versatility. Traditional Smooth Flat Trim Moulding is also available for purchase. Dimensions vary per model.