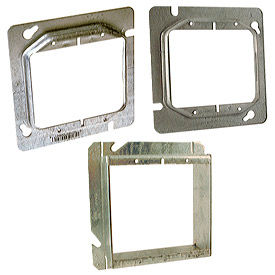 Square Two Device Combination Covers
Square Combination Covers Are For Two Device 4-11/16" Square Fixtures.

Made using galvanized steel. Covers are used for closing an outlet box. Raised device covers are used for mounting switches or receptacles. Combines both device and tile covers. Exposed work covers support switches or receptacles independent of the box. Include hardware for mounting. Sold in carton quantities. UL listed. CSA compliant.