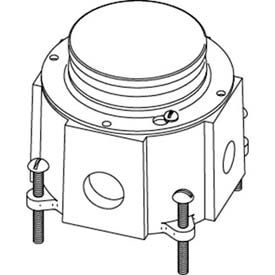 Wiremold 800 Series Floor Boxes
Wiremold 800 Series Floor Boxes Are Used For Installations In Any Large Open Space Areas.

Wiremold 800 Series Floor Boxes are made with a brass, stamped steel or cast iron construction for long lasting durability. Provides excellent and economical activation solution for low density power or communication requirements in above grade open space areas. Boxes offer aesthetic, low profile brass appearance allowing wire applications without obstructions. Assembled. Conversion kit for carpet or tile installations also available. Styles are Abandon Plug, Carpet Plate Assembly, Conversion Kit Cove, Floor Box and Service Fitting Conversion Kit for 505 Series. Mounting methods are Screw On and Screw On Mount/Concrete Pour. Quantity is 1.