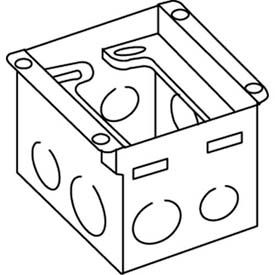 Wiremold 880W Series Floor Boxes
Wiremold 880W Series Floor Boxes Are Used For Power And Communication Services In Upscale Housing, Home Offices, Board Rooms And Gymnasiums.

Wiremold 880W Series Floor Boxes are made of steel for long lasting durability. Features an integral design that keeps out water, dirt and debris for enhanced safety and protection. Fully adjustable for ease of use. Accepts industry standard and propriety devices from a wide range of manufacturers to provide seamless and aesthetically pleasing interfaces for voice, data, audio and video applications. Mounted in concrete or in floor for greater versatility. Available in 1, 2 or 3 gang configurations.