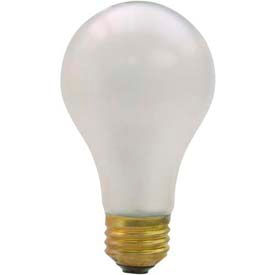 Safety-Coated Incandescent Lamps
Safety-Coated Incandescent Lamps

Provides a full-line of shatter-resistant lamps and lighting products that include: fluorescents, incandescents, compact fluorescents, HIDs (High Intensity Discharge), black lights, germicidals, gold lamps, and glass globes.

If a lamp is accidentally broken, virtually all glass, phosphors and mercury are safely contained within the clear and tough, skin-tight plastic coating. Lamps are UL-EPH® (Environmental and Public Health) classified, NSF® certified, and meet FDA, OSHA, ASME, CFIA (Canada Food Inspection Agency) and Mexico Department of Agriculture and Rural Development regulations.