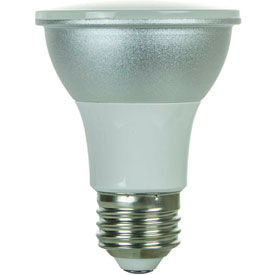 LED PAR 16 & Par 20 Lamps
LED PAR 16 and Par 20 Lamps Provide Ambient Lighting for Applications Including Residential, Commercial, Retail, and more.

LED PAR 16 and Par 20 lamps are made of high quality materials for lasting dependability. Lamps are cost effective, energy efficient, and provide up to 40,000 average hours of life. Units are designed for track lighting, sign displays, outdoor lighting, and more. Contains no mercury elements or hazardous gas. Wattages range from 4.5 to 8. Shapes are PAR, PAR16, and PAR20. Color temperatures range from 84 to 5000. Quantities are 1, 6, and 24. Beam angles are 25, 40, and 120. Dimensions vary per model.