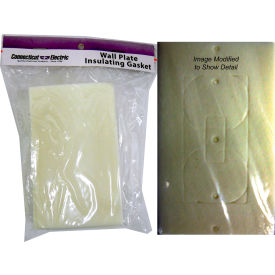 Miscellaneous Circuit Breakers
Miscellaneous Circuit Breakers protect Electrical Circuits from Excess Current or Overload Damage in Electrical and Lighting applications.

Miscellaneous Circuit Breakers are interchangeable circuit breakers that are mechanically compatible with loadcenters from American Swich, Arrow-Hart, Bryant, Challenger, Cutler-Hammer, Electricenter, Frank Adams, GTE Sylvania, General Switch, General Electric, Gould, Montgomery Ward, Siemens. Murray, Thomas & Betts, and Westinghouse. Available styles are Interchangeable 1" Circuit Breaker, Interchangeable Twin 1" Circuit Breaker, Interchangeable 2" Circuit Breaker, Main Breaker Kit, Wallplate Insulating Gasket, and Replacement Buss Bar Assembly. Amps range from 15 - 200. Available with 1 or 2 Poles. Voltages are 120/240 or 120.