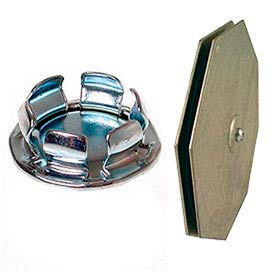 RACO® Steel Knockout Seals
RACO® Steel Knockout Seals Are Used For Closing Off Unused Openings In Panelboards Or Boxes.

Knockout seals are made from durable steel to ensure installation integrity. Zinc electroplated for extra protection against corrosion. One Piece Seals offer trade sizes from 1/2" to 2 . Two Piece Steel are available from 2-1/2 up to 4 . All seals are UL compliant.