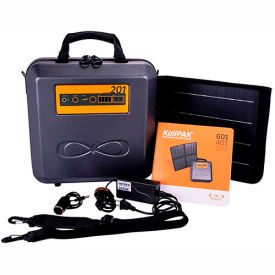 Portable Solar Generators
Portable Solar Generators Are Designed For Powering Applications For Camping, Unforeseen Outages, and more.

Portable solar generators provide a combination of solar and electric power. Generators include integrated solar panels, requiring no batteries, electricity, or fuel unforeseen emergencies. Heat resistant Polycarbonate and sturdy plastic construction ensure lasting durability. Select units include a carrying case and remote system monitoring. Rated watts range from 20 Watts - 40 Watts. Additional specifications vary per model.