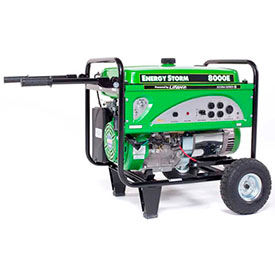 Lifan Power USA Portable Generators
Lifan Power USA Portable Generators Provide Mobile Power Access for Job Sites, Events, Emergency Situations, and more.
The Lifan Power USA portable generators give you reliable and accessible power for all of your tools and equipment when you need it most. All models run on gasoline for guaranteed power during blackouts and power outages. The recoil start is standard on all models, but some generators have an additional electric push start for an easy power up. Most models include Never-Go-Flat wheels for dependable transportation. All models are EPA approved.
Gasoline operated
Start options are Electric/Recoil and Recoil
EPA approved
Rated watts range from 1200 to 8000
Run times range from 6 HR (1/2 Load) to 12 HR (1/2 Load)