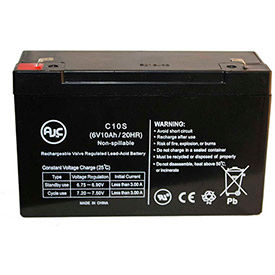 Replacement Batteries for Dual-Lite
Replacement Batteries For Dual-Lite Provide Reliable Emergency Lighting Power For Various Equipment Including Security Systems, Emergency Exits, Lighting, and more.

These replacement batteries are made with absorbed glass mat technology and come charged, sealed, and ready for installation. Existing cabling and hardware must be reused. These are replacement batteries only and are not authorized by nor affiliated with Dual-Lite. Dimensions vary per model.