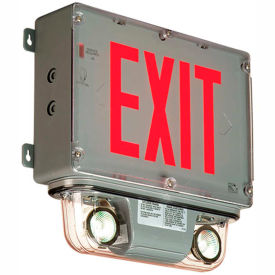 Class 1 Division 2 Combo Units
Die-Cast Aluminum Combo Units with Class 1 Div 2 Rating

These Class 1, Division 2 Combo Units are designed to prevent ignition of hazardous materials. Applications include locations where flammable materials are stored and handled. Meets or exceeds the requirements of UL 924, NFPA 101, Life Safety Code, N.E.C. and I.C.C.