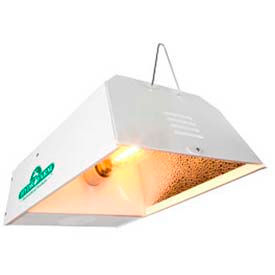 Grow Light Accessories
Grow Light Accessories Keep Indoor Grow Rooms Running Smoothly And Efficiently.

Grow Light Accessories regulate lighting, heating and cooling to provide a long lasting durable grow system. Widely used in greenhouses and hydrofarms, grow light accessories include Reflectors, Cord Sets and Extension Cords, Timers, Fan Systems, Lens Systems, Reflectors and more. Specifications vary per model.