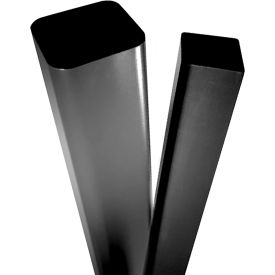 Square Straight Steel Poles
Square Straight Steel Poles Are Used For Applications Including Electrical, Lighting, Commercial, And More.

Square straight steel poles are made of steel for long lasting durability and dependability. Assembly includes pole shaft, anchor bolt set, and anchor bolt template. Features square base cover and pole cap. Type is Outdoor Poles. Package quantity is 1. Color finish is Dark Bronze. Dimensions vary per model.