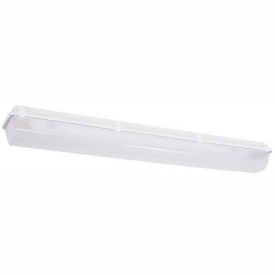 LED Parking Garage Lighting
LED Parking Garage Lighting Provides Illumination for Applications Including Commercial, Public, Residential, and more.

LED parking garage lighting is made of high quality materials for long lasting durability. Units provide high intensity lighting for parking lots, security areas, garages, and more. Luminaire top design installs to recessed or surface-mount junction box for application versatility. Housing design serves as a bird nesting deterrent. Includes field replaceable LED light engine and optical bezel system. Color temperatures range is from 3500 - 5000. Lumens range from 3700-4900 to 12000 depending on the model. Wattages are 35, 47, 50, 52, 55, 65, 80, 85, 100, and 110. Dimensions vary per model.