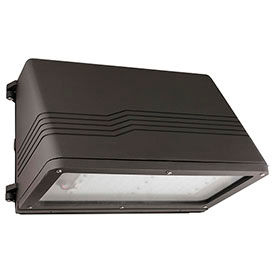 LED Wall Packs - Full Cutoff / No Uplight
Geometric Shaped / Full Cutoff LED Wall Packs Have No Uplight and Provide Outdoor Lighting Over Entrances, Exits, Walkways, and more.

The LED wall pack design is energy efficient with up to a 100,000 hour service life for lasting reliability. The cast aluminum construction is corrosion resistant making these packs durable in wet, outdoor environments. Includes a dimming feature for added light control and no uplight. Dimensions vary per model. Color finish is Dark Bronze.