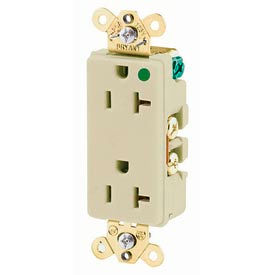 Fashion Series Hospital Grade Receptacles
Fashion Series Hospital Grade Duplex Receptacles Provide Maximum Safety And Durability For Hospitals And Heavy-Duty Industrial Applications.

Fashion Series Duplex Receptacles are made with a nylon face as well as a molded nylon base for strong support of current-carrying parts. Receptacles are back and side wired for easy installation. Available in Isolated Ground or Self-Grounding configurations. UL and CSA compliant.