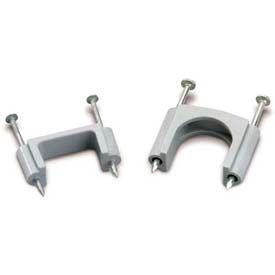 Service Entrance Cable Straps
Service Entrance Cable Straps Are Used For Cable Installers, Utility Workers And Other Residential Or Commercial Service Cable Applications.

Insulated polyethylene straps quickly and easily secure service entrance cable. Electro-zinc plated nails provide strength and durability. Stabilized against UV rays and extreme cold. Withstand deterioration and breakage. #2 SER. Available in packs of 4, 30, 60 and 70.