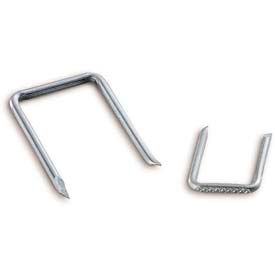 Service Entrance Staples
Service Entrance Staples Are Used For Cable Installers, Utility Workers And Other Residential Or Commercial Service Cable Applications.

Durable meatal staple quickly and easily secures service entrance cables. Pointed offset legs drive in straight. Will not split wood. Available in various sizes and packs of 2, 5, 10 and 100.