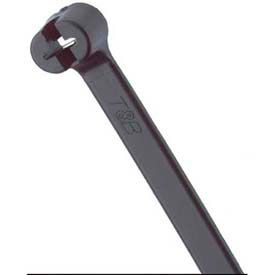 Weather/UV Resistant Cable Ties - Black
UV Resistant Cable Ties Are Used For Various Commercial Or Industrial Applications.

UV Resistant Cable Ties are made of Heat Stabilized and Weather Resistant Nylon materials for long lasting durability and dependability. Convenient for securing cable or wire bundles without disrupting existing connection. Various connecting head types and styles are available with tensile strengths of 18 to 200 lbs. depending upon particular need or requirement. 3.62 to 60 inch lengths. .086 to .93 inch widths. Maximum wire bundle diameters of .625 to 18 inches.