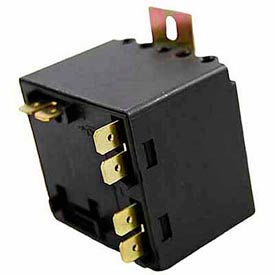 Packard® Potential Relays
Packard® Potential Relays Are Used For Use With Start Capacitor Motors.

Potential relays feature continuous duty and Class B insulation. Available with continuous coil voltage ranging from 170 up to 495. Operating temperature range for all relays are 40°F to 130°F. All relays feature Inrush VA of 10 and Nom. VA of 5.