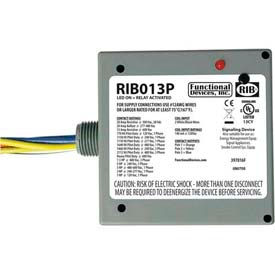 RIB® Power Relays 20-30 Amps
RIB® Power Relays Are Used For Higher Amp Commercial Or Industrial Energy Management Applications.

RIB® Power Relays are solidly engineered and manufactured for long lasting durability and dependability. Relay, LED indicator, socket, mounting rail, transient protection and housing are packaged in one unit to save installer the time, trouble and expense of buying separate components and assembling them on the job or at the shop. Wide selection of Enclosed, T Style and Track Mount type higher power 20 and 30 amp units are available with various configurations of 12V and 24V AC/DC and 120V, 120-277V, 208-277V and 480V AC coil voltages and SPDT, SPST, DPDT, DPDT and 3PST contacts. Override Switch included on some models.