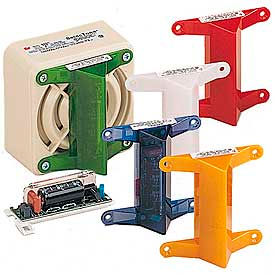 Visalert Strobe Lights
Visalert® Strobe Lights Are Affordable, Low-Maintenance Strobe Lights That Fit In Your Pocket.

These three dimensional triangular warning lights are designed to be used in industrial situations where effective visual warning is needed. Provides 108,000 candela peak with 80 flashes per minute. Perfect for control panel application. Available in five lens colors. UL Listed and CSA Certified. 5 Year Limited Warranty.