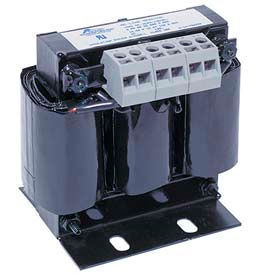 Acme Electric AC Line Reactors
AC Line Reactors Protect Against Voltage Drops And Eliminate Tripping Of Drives And Breakers.

AC Line Reactors have gapped iron core inductors for long lasting durability. Precision wound copper coils provide maximum protection from short-circuiting. Compact design allows for flexible installation. Cool, quiet reactors reduce harmonic distortion, motor current surges and power line spikes to ensure longer life for motors and solid state components. Available in 45 different configurations.