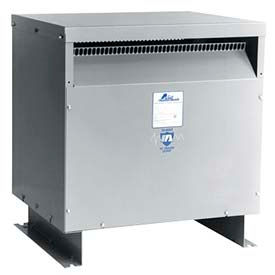 Acme Electric Drive Isolation Transformers
Drive Isolation Transformer Provides Simple Cost-Effective Solution For Motor Drive Applications.

Drive Isolation Transformers are designed with 180C and 220C insulation systems for long lasting durability. The three-phase, 60Hz systems are designed for use with AC, adjustable frequency or DC drives. Floor mounted units are available in UL type 3R enclosures with weather shield on ventilated units (above 20 KVA) or in type 2 enclosures without weather shield. Full capacity taps and ample wiring compartments are featured on all units. Available in 95 different configurations from 7.5 KVA to 990 KVA.