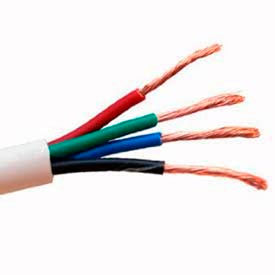 CCT Residential Cables
CCT Residential Cables Are Used For Home Networking Applications, DSL Modems And More.

Residential Cables are made of PVC insulation, ASTM bare copper in a twisted pair construction. Polyester binders (required), overall PVC jacket and overall shield coverage provide optimuim performance. 100% aluminum polyester foil w/TC drain wire. (UL) or (ETL)us Listed, NEC Type CL2 and CM. Available in a variety of models. Sold in 500 and 1,000 boxes and spools. Cable colors are Blue, White, Orange and Yellow.