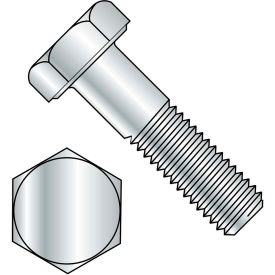 Metric Hex Cap Screws
Metric Hex Cap Screws Are Wrench or Pneumatic Tool Driven Fasteners Designed For Working Applications Including Maintenance, Repair, Construction, and more.

The hexagonal cap screws are uniformally threaded for use with a corresponding threaded nut or into a threaded tapped hole to form a mating thread. The steel and stainless steel materials are strong and durable to support both indoor and outdoor environments. Color finishes include Plain, Stainless Steel, Zinc, Zinc Clear, and Zinc Yellow. Package quantities range from 5 to 300. Lengths range from 6 mm to 240 mm. Sizes range from M10 x 1.0 to M30 x 3.50.