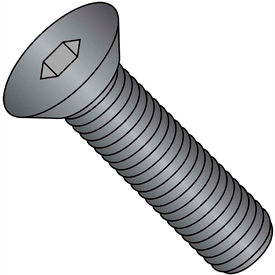 Flat Head Socket Cap Screws
Flat Head Socket Cap Screws Are Tool Driven Fasteners Designed For Working Applications Including Construction, Industrial, Commercial, and more.

These head socket cap screws go through a hole or nut that is pre-tapped to form a mating thread for that screw. The screws may be used when protrusion of the fastener above the mating surface is unacceptable. Units are made of steel, alloy steel, and stainless steel for strength, durability, and corrosion resistance. Allen/Hex Keys are used to drive the screw. Available finishes include Black Oxide and Stainless Steel. Lengths range from 1/4" to 90mm. Sizes range from #4-40 to M16 x 2.0.