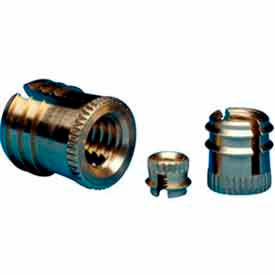 Finserts For Plastic & Wood
Finserts Provide Strong Metal Threads For Fastening Wood Or Plastic.

Finserts distribute stress of wide surface area for firm, permanent fastening. Fins provide higher holding strength on softer materials to prevent splintering, splitting and thread pullout. Fasteners are made of type 360 brass alloy for lasting durability and strength. Dimensions vary per model.