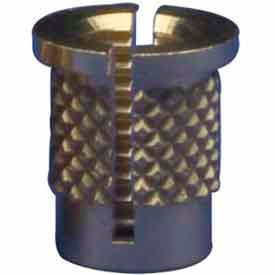 Brass Press Inserts - Flanged Reversed Slot
Brass Flanged Reverse Slot Inserts Are Widely Used To Reinforce Threaded Holes In Fiberglass, Polyurethane, Polyester, Melamine And Other Thermoset Plastics.

Flanged Reverse Slot Inserts are designed to installation from the back side to accommodate reverse screw entry for maximum pull out resistance. Flanged fasteners are made from brass for lasting durability. Dimensions vary per model.