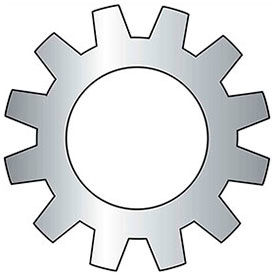 External Tooth Lock Washers
External Tooth Lock Washers Are Used For Applications Including Construction, Industrial, Manufacturing, And More.

External tooth lock washers are made of steel for long lasting durability and dependability. Washers prevent loosening of large head screws and integrated bolts into competent assemblies for maximum torsional resistance. Units secure bolt heads or nuts to increase bearing area for greater hardness and rotation without distortion. Dimensions vary per model.