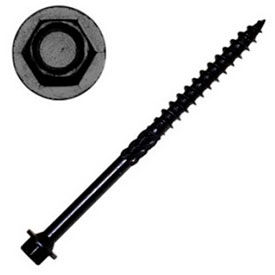 Heavy Timber Wood Screws
Heavy Timber Are Used For Landscaping Timbers Connections, Log Homes And Other Exterior Applications.

Heavy Timbers are made of heat treated hardened steel with 100-hour black ceramic coating for long lasting durability. Superior alternative to spikes. Timber Hex Timber and Landscape hex drive Screws are reusable and install quickly to provide greater holding power over traditional timber and landscaping spikes. Available sizes are #14 and # 17. Lengths range between 4" -14". Color finishes are Black and Gray.